American Best Home Care welcomes you to our online-home. We ensure that you find the information needed for more fulfilling home health care experience.
American Best Home Care is a privately-owned, state-recognized and licensed Home Health Care Agency. We served a wide variety of community. We are equipped with trained professionals provided with the best skill to re-ensure the best possible care.
Our Goal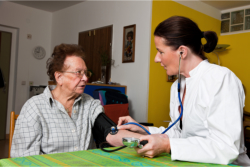 Our goal is to help clients and families improve their quality of life. We understand that seeking external assistance may be a difficult decision to make which is why we provide and seek understanding of your health care needs. We also provide you with home health care alternatives that will work with your health care plans to better suit you.
Our staff are committed to your care, we also go the extra mile to ensure confidentiality. We have strict pre-employment procedures including certificate and license verification, criminal record check, and background checks. We hire experienced staff to care for you or your loved ones while providing in-home care.
Non-Discriminatory Policy
All clients who seek our services are welcome. We do not discriminate on the basis of creed, sexual orientation, race, ethnicity, national origin, and impairments. We believe in the quality of the care we provide and ensure that our clients have the right to be treated fairly.
Thank you for taking the time to get to know us. Always feel free to contact us for a consult and let us provide you with the best care possible.